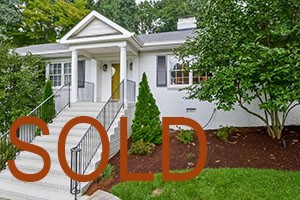 Sellers
Thinking of selling your home? Nothing is more important than knowing the fair market value – especially in today's demanding real estate market. With no obligation we can provide information and, if desired, conduct a FREE Home Market Analysis (CMA) of your home using comparable properties. How do we excel at selling? We offer a Comprehensive Marketing Plan of contemporary methods that's targeted to your potential buyers and includes:
Advising you on the preparation of your home.
Providing staging consultation and services.
Creating a pricing strategy tailored to your needs and urgency.
Incorporating comprehensive digital photography and skillful e-marketing to create "internet curb appeal" with virtual tours, a dedicated website for your listing and promotion on numerous websites.
Producing customized brochures with effective copy and headlines.
Advertising at LifeTime Fitness on wide-screen displays.
Our experience has resulted in our success at selling homes. Just contact us and, at no obligation, we'll tell you more. 919.380.8066 or info@srgtrianglehomes.com. Thanks!